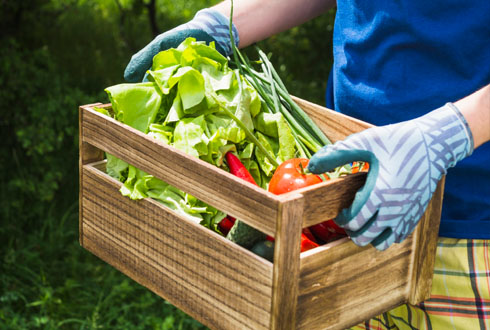 THE COMPANY
TropiThai is driven by a team of well qualified professionals with a passion in exotic fresh produce. Our fruit is carefully handpicked and lovingly harvested just in time for export, thus putting quality at the forefront of our business.
We care about the quality of foods we eat, and we care about the land and the farmers who grow our food. We've learned that diversity is nature's way of ensuring a healthy planet, and diversity in fresh fruits and vegetables helps us nourish body and soul. We are committed to delivering the highest quality produce while minimising our impact on the environment — from the field to the supermarket. If it's good for the earth, it's good for us.
Good food equals joy. We believe that inspiration is only an ingredient away.
The Philosophy TropiThai strives to:
Build long term relationships with our valued customers, employees, suppliers, associates and our community.
Listen and respond to our customers' needs whether simple or complex.
Understand, anticipate and be flexible in order to provide quality products and high customer satisfaction.
Maintain a comprehensive, convenient, & user-friendly online presence; both for the casual visitor and our customers who want to leverage our system to their advantage.
Our aim is consistent and courteous excellence in service.